| | |
| --- | --- |
| Kumarahou Salt | $13 NZD |
| An easy way to incorporate Kumarahou into your diet. | Order Now |
---
Kumarahou Salt combines Himalayan Pink Rock Salt with dried, crushed Kumarahou leaves. The leaves don't affect the taste of the salt, so it's useful in place of regular salt in cooking and seasoning.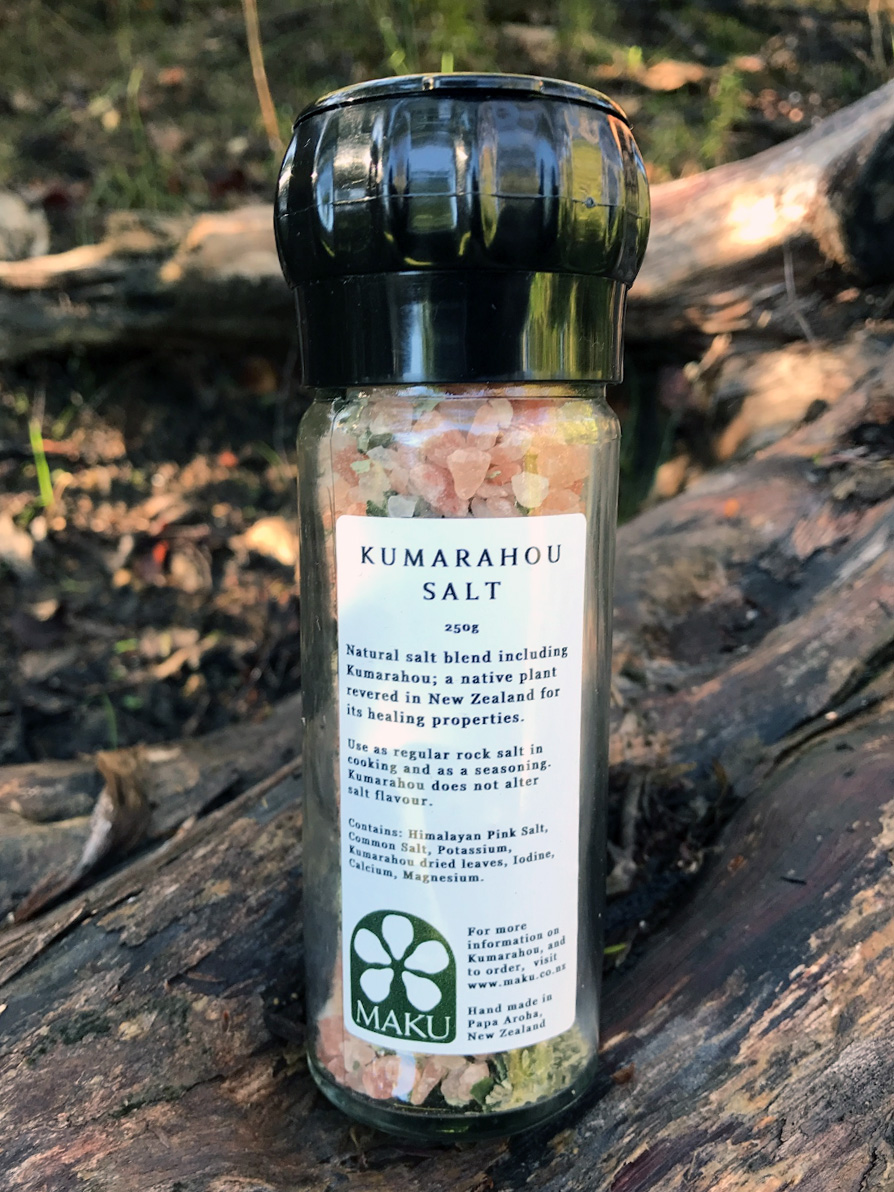 Maku Products' Kumarahou Salt comes in a refillable salt grinder, and refill packs are available for $10 apiece.
Kumarahou is a "bitter" plant, a taste which is lacking in Western diets. Bitter foods stimulate the release of the gastrointestinal hormone, gastrin, which in turn stimulates the release of stomach acid and enzymes to aid in digestion, particularly the absorption of vitamin B12 from foods.Source: "Kumarahou" published in the NZ Journal of Natural Medicine: May - August 2012
Read more about Kumarahou and it's origins.
---